the reading

room
Situated within The Roseate Reading hotel, The Reading Room Restaurant & Bar offers stylish and contemporary décor with warm mood lighting.
Located in the heart of Reading, its convenient and easily accessible location makes it one of the top spots for dining out and cocktails in town. With its sophisticated atmosphere and superb modern European cuisine prepared using the best local ingredients, sourced by The Roseate Reading's award winning chefs, the seasonal a-la-carte menu ensures guests have a flavour-filled dining experience. The seasonal menu and dishes are regularly updated, to showcase the finest produce of the current season from across the south of England. The Reading Room menu offers something to suit all tastes, including fish, meat, vegetarian and vegan dishes with remarkable creativity. The vibey bar features panelled glass displays and secluded enclave seating, creating a sense of distinction to match its exquisite and contemporary drinks offering.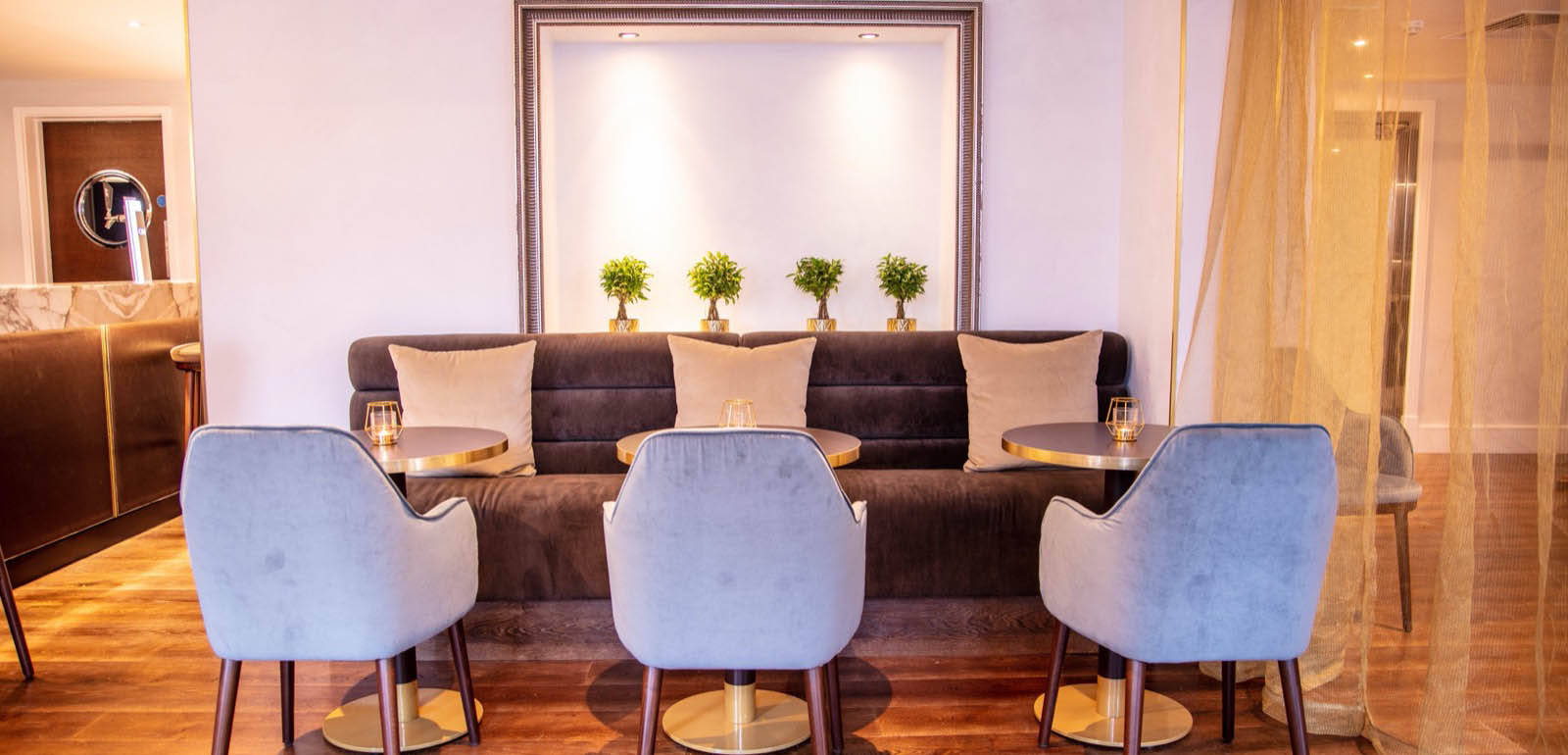 Despite an extensive list of classic cocktails, tasteful creativity defines the mixology of the bar. Seasonal specials showcase a single spirit whisky, which might appear long and light with pineapple juice and lemon, or as a flambéed after-dinner drink with coffee beans and chocolate liqueur.
---
Breakfast
Monday to Friday 7.00 – 9.30
Saturday and Sunday 08.30 – 11.00
---
Lunch
Monday to Sunday 12.00 – 16.30
---
Afternoon Tea
Monday to Sunday 12.30 – 16.30
Afternoon Tea Menu Vegan Afternoon Tea Menu
---
Dinner
Monday to Sunday 17.30 – 21.00
---
À la Carte, Tasting and Vegan Menu

Wine MenuBeverage Menu
---
To make a Reservation contact us on
0118 952 7770 +44 7379012788
BOOK A TABLE