about

hotel
Described as 'UK's Sexiest Townhouse Hotel' by the Evening Standard, The Roseate Reading is recognised for its artful conception and luxury.
The Hotel prides on its attention to detail, an attitude that is realised from the hotel personnel to the facilities available to make your stay cherished and memorable. Whether it is the 86,000 Italian-glass beads in the chandelier that hangs from the top of the building or the plush fabrics and swanky wallpapers, our meticulous design sense is ubiquitous in maintaining an uplifted ambience. The Roseate Reading was originally Shire Hall for the Berkshire County Council. The building, along with its wide hallways, vaulted ceilings, cornice mouldings and the original lift shaft have all been precisely restored to their original glory. To revive the old world charm of the Shire Hall, its council chamber, Eden along with its imposing fireplace and elaborate wood carvings on the doors and mantlepiece have all been restored to their past beauty. The Roseate Reading is a culmination of opulence and warmth for our guests.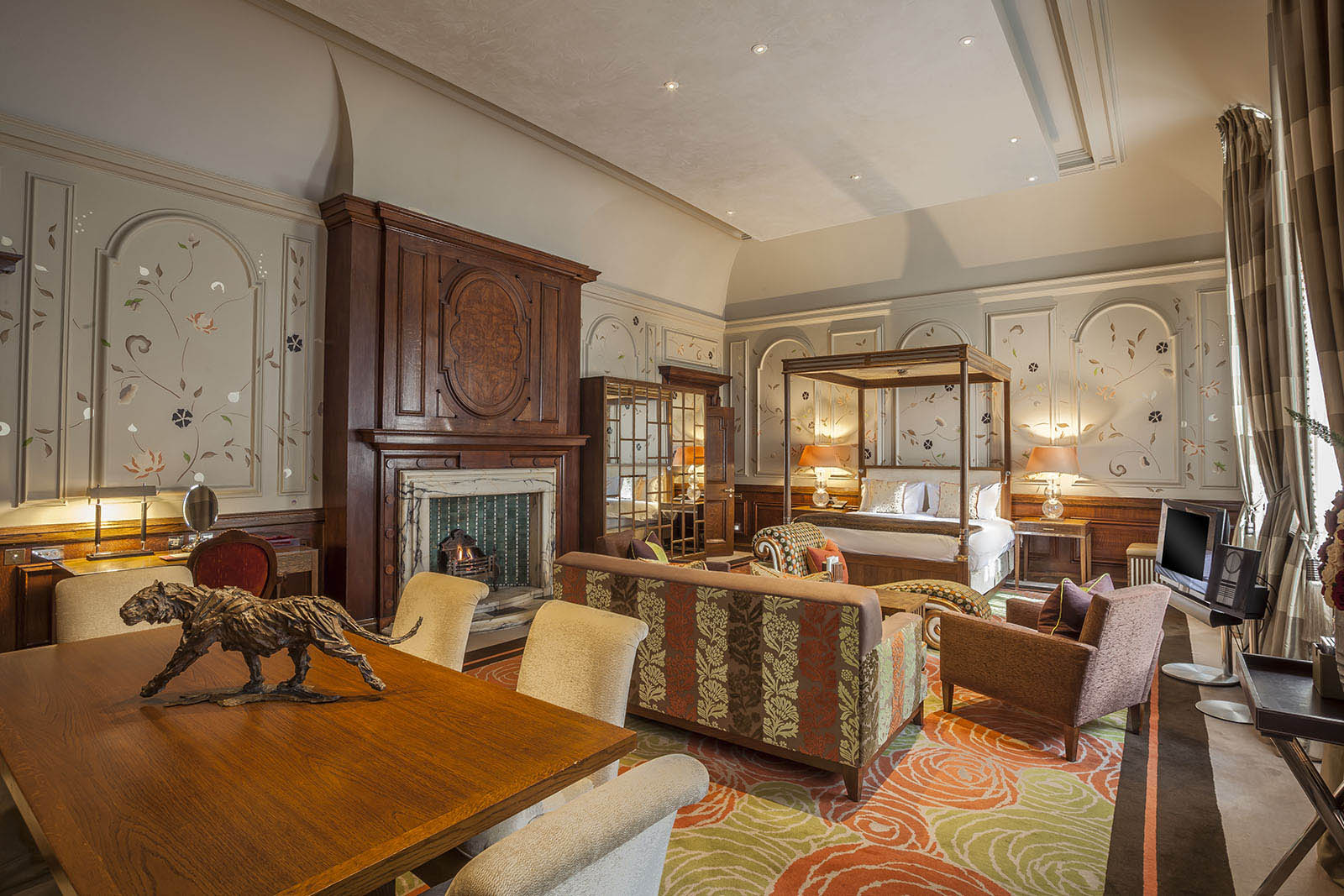 History
Built in 1911 as the Shire Hall for Berkshire County Council, this listed building is most impressive and one that lends itself effortlessly to become a luxury hotel. The wide hallways, vaulted ceilings, cornice mouldings and even the original lift shaft have been lovingly restored; in fact the central lift shaft that runs the full height of the building is the setting for the stunning Italian chandelier, with 86,000 individual glass beads from top to bottom. Eden is the original council chamber and its imposing fireplace and elaborate wood carvings around the doors and mantelpiece have all been restored to their former beauty.
ART
The Roseate Reading complements its early 20th century architecture with a wide variety of art sourced from across the world, which is meant to inspire creativity and stimulate cognisance. A sample of the hotel's key art pieces include 'Minimalism is not a word in our dictionary' by Nicholas Hollinshead Interiors, bronze horses, elephants, tigers and hare in every bedroom crafted by Claire Norrington, Sexy Cigar and innocence by Anouk Van Tetering, 'Gliding – the elusive qualities of the landscape' by Simon Allen, and The Rug Company making flooring a style statement by Diane Von Furstenberg, Bill Amberg and Lulu Guinness. Focus on art is not only in the hallways and lobbies of The Roseate Reading, each room has paintings by Paul Ambille, President of The French Artists Society, Impressionist landscapes by Isabelle de Ganay, Master of The School of Rouen, and nudes by Alain Bonnefoit, described by Herve Bazin as the 'Painter of Venus'.