LUXURY

STAY
The exquisite retreat in Himalayas houses 16 luxurious villas, each a fine blend of minimalism and luxury.
The villas are equipped with state-of-the-art technology, luxurious beds, perfectly appointed bathrooms and private balconies that offer a spectacular panoramic view of the Himalayan outdoors. The villas at The Roseate Ganges have been designed with classic elegance in natural colour palettes complementing the natural surroundings. Signature dining options based on the local cuisine and a comprehensive menu of spa and yoga services at the retreat ensure a memorable stay experience for guests seeking physical, mental and spiritual wellness. For an unforgettably calming experience at one of the most known wellness retreats in Rishikesh, guests can unwind at the temperature controlled infinity swimming pool enjoy access to the private white sand beach next to the pristine waters of the Ganges.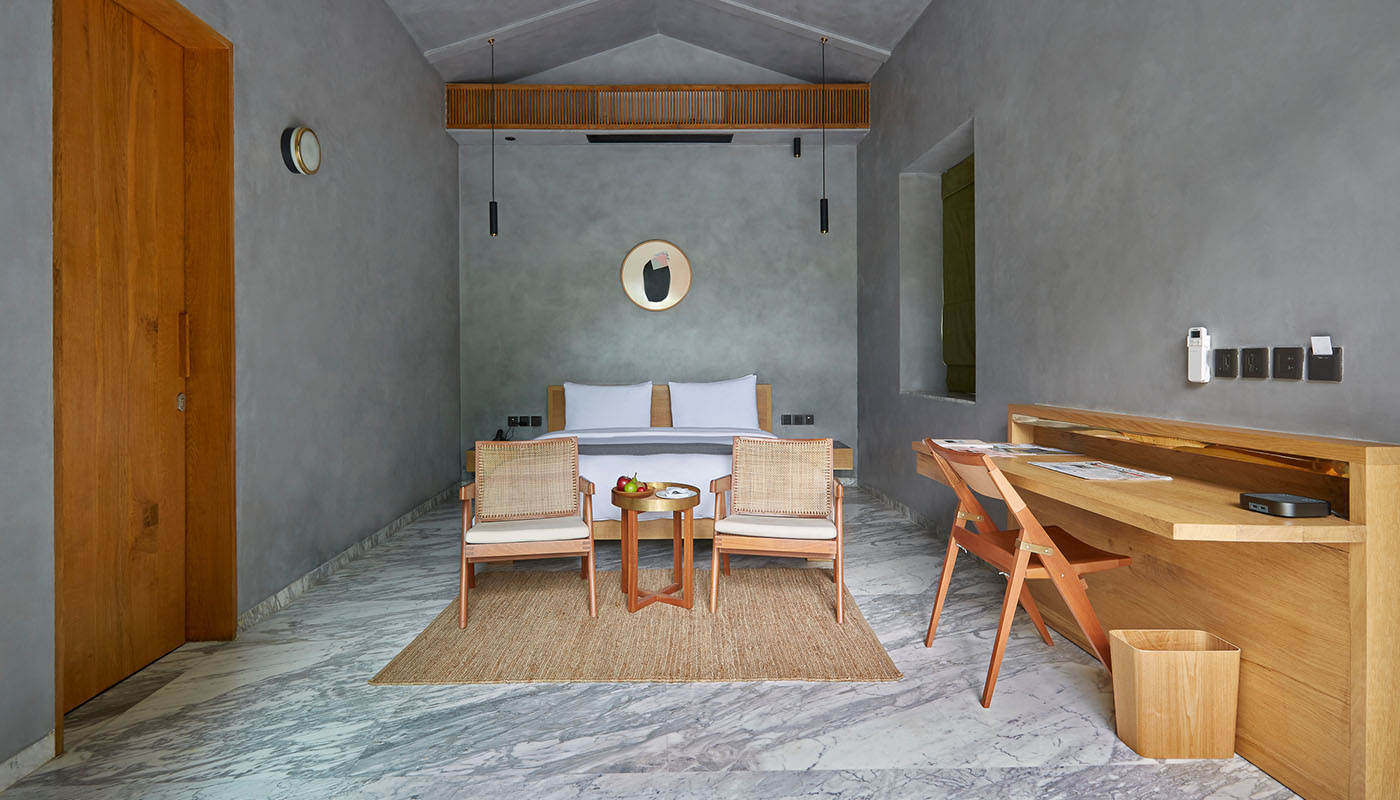 Being located in one of the most sought after tourist destinations, we offer a wide array of bespoke experiences to our guests – from adrenaline pumping hiking, trekking, river rafting to visit to the Rajaji National Wildlife Park, Beatles Ashram, organic farms. The guests can also experience a spiritual peregrination to pilgrimage spots, yoga, meditation, the renowned religious Arti by the river Ganges.