LUXURY

STAY
The exquisite retreat in Himalayas propounds 17 well appointed villas, a fine blend of minimalism and luxury, each opening to a private balcony overlooking the valley and the forest.
The villas have luxurious beds, perfectly appointed bathrooms and private balconies that offer a spectacular panoramic view of the Himalayan outdoors. The villas at The Roseate Ganges have been designed with classic elegance in natural colour palettes complementing the natural surroundings. Signature dining options based on the local cuisine and a comprehensive menu of spa and yoga services at the retreat ensure a memorable stay experience for guests seeking physical, mental and spiritual wellness. For an unforgettably calming experience at one of the most known wellness retreats in Rishikesh, guests can unwind at the temperature controlled infinity swimming pool enjoy access to the private white sand beach next to the pristine waters of the Ganges.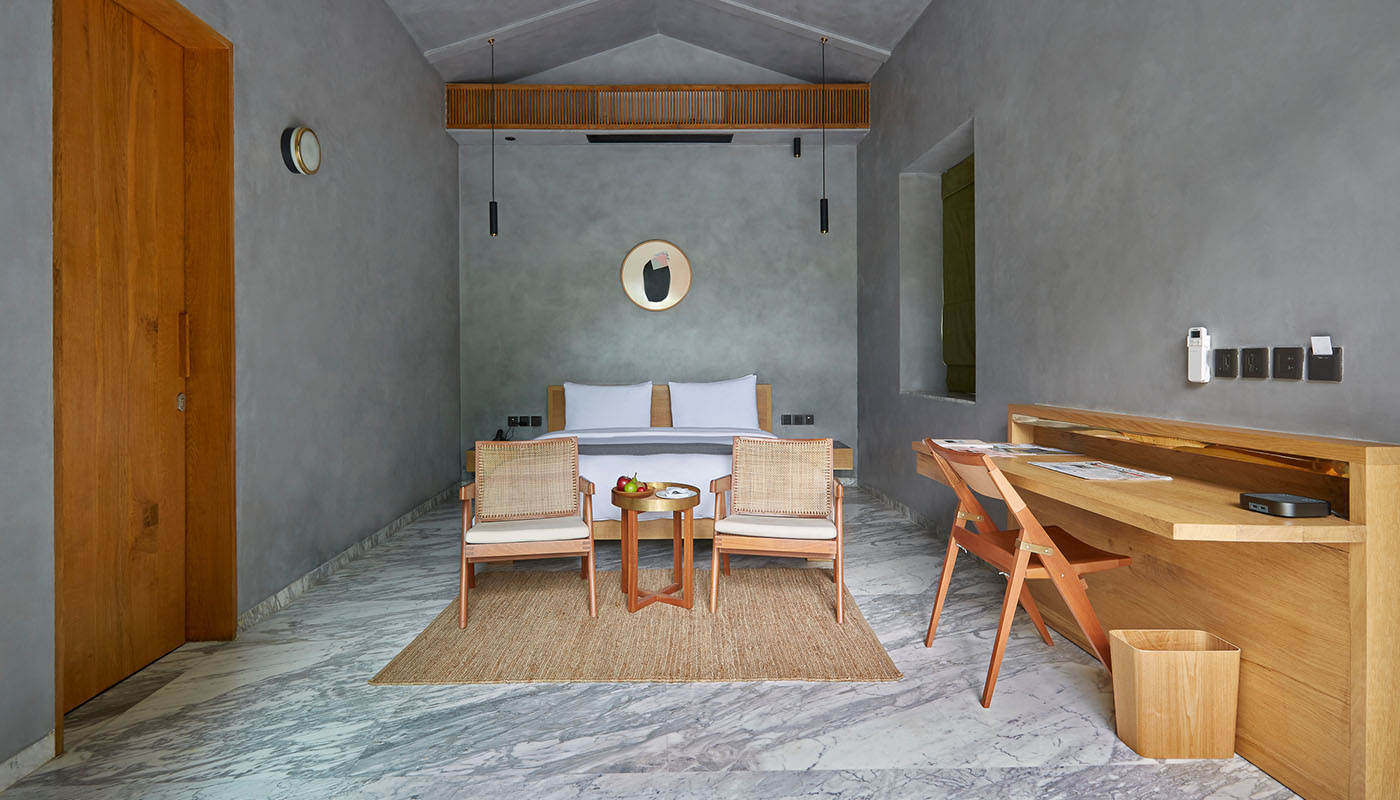 As an exhilarating extension to the top resort in Rishikesh, the retreat also offers allurement for it's guests, from adrenaline pumping hiking, trekking, river rafting, nature walks by the riverside, to a spiritual peregrination to pilgrimage spots, yoga, meditation, the renowned Arti by the river Ganges or an intinate afternoon with a book. Guests can also, Sivananda Ashram, Rajaji National Wildlife Park and The Beatles Ashram. For an unforgettable experience, guests can walk down to the private white sand beach by the pristine waters of the Ganges which gently flows by the retreat. Besides being an idyllic setting for meditation and reflection, the beach is also perfect for winter afternoon picnic getaways. The lifestyle manager at the retreat will be happy to plan a wonderful experience for you.