Aheli

spa
The Sanskrit derivation of 'Aheli' is pure, while in Hebrew, it symbolises a feeling of purity, grace and elegance.
Wellness at Aheli encompasses every element – design, service, experts and a bespoke menu of treatments. One of the best spas in Rishikesh, the Aheli Spa integrates ancient wisdom of Ayurveda with contemporary international practices and the use of pure, natural products acquired from the cusp of nature. In addition to high quality Ayurveda products, the signature skincare line by Olivier Claire and Pevonia are also used for a menu of curated spa services and therapies delivered by highly trained therapists.
Signature services at the Aheli spa in Rishikesh are designed to detox, cleanse, nourish, nurture, heal and rejuvenate. These include body rituals, scrubs, wraps, facial, skin, hair and salon services. The spa has well-appointed spaces designed to offer holistic wellbeing. Therapies are crafted in consultation with experts after an in-depth understanding of a guest's mental, physical and spiritual state of mind and body.
---
Swimming in the temperature controlled infinity pool, overlooking the valley is a therapeutic experience that brings unmistakable calm and composure, especially at dusk.
Spa timings: 9:00 AM to 9:00 PM
Pool timings: 8:00 AM to 8:00 PM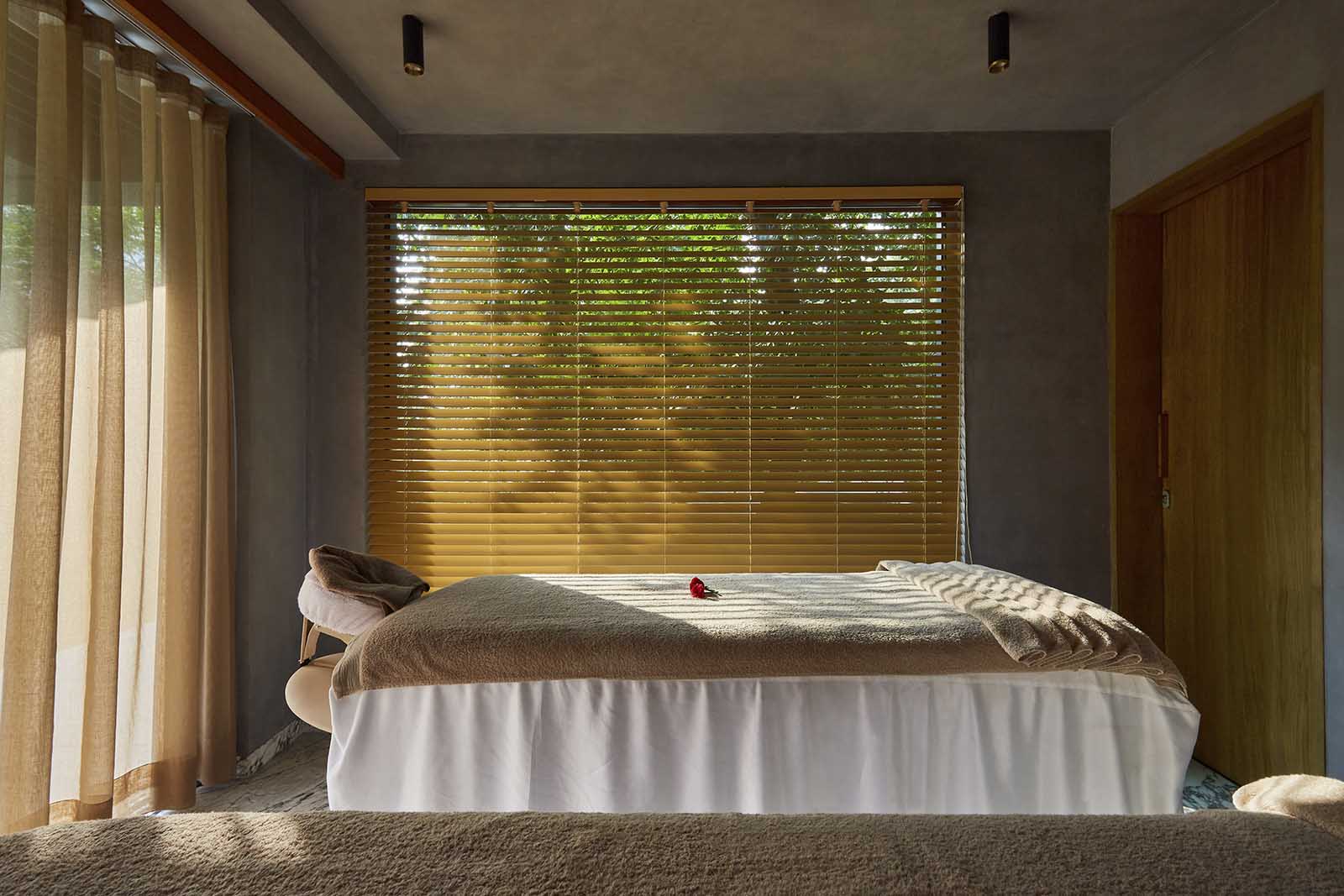 Next time you visit Roseate House, you'll be pleasantly welcomed with our own brand of bottled water. Hygienically packed in chic glassware, the alkaline water is from our in house bottling plant with 8.2 ph value carefully blended with trace minerals.
Supporting a greener environment this water will also be used to serve all our employees.
We care for your safety and a sustainable plastic free future.