DINING

experiences
The well defined cuisine philosophy at The Roseate Ganges revolves largely around celebrating the rich and varied produce grown and sourced from different parts of Uttarakhand.
Guests will experience local cuisine of Rishikesh, from the kitchens of Garhwali and Kumaon homes and novel interpretations of international flavours and dishes using fresh, seasonal local ingredients. Experience fine dining in Rishikesh at our signature restaurant, 'Chidya Ghar', that amalgamates elegant decor with a menu offering treasured delicacies accompanied by a fresh and seasonal concoction of mocktails and non-alcoholic brews. 'Roasted by Roseate' is the hotel's in-house patisserie and boulangerie. Specialising in a wide range of macarons, savouries and sweets along with varieties of exotic teas.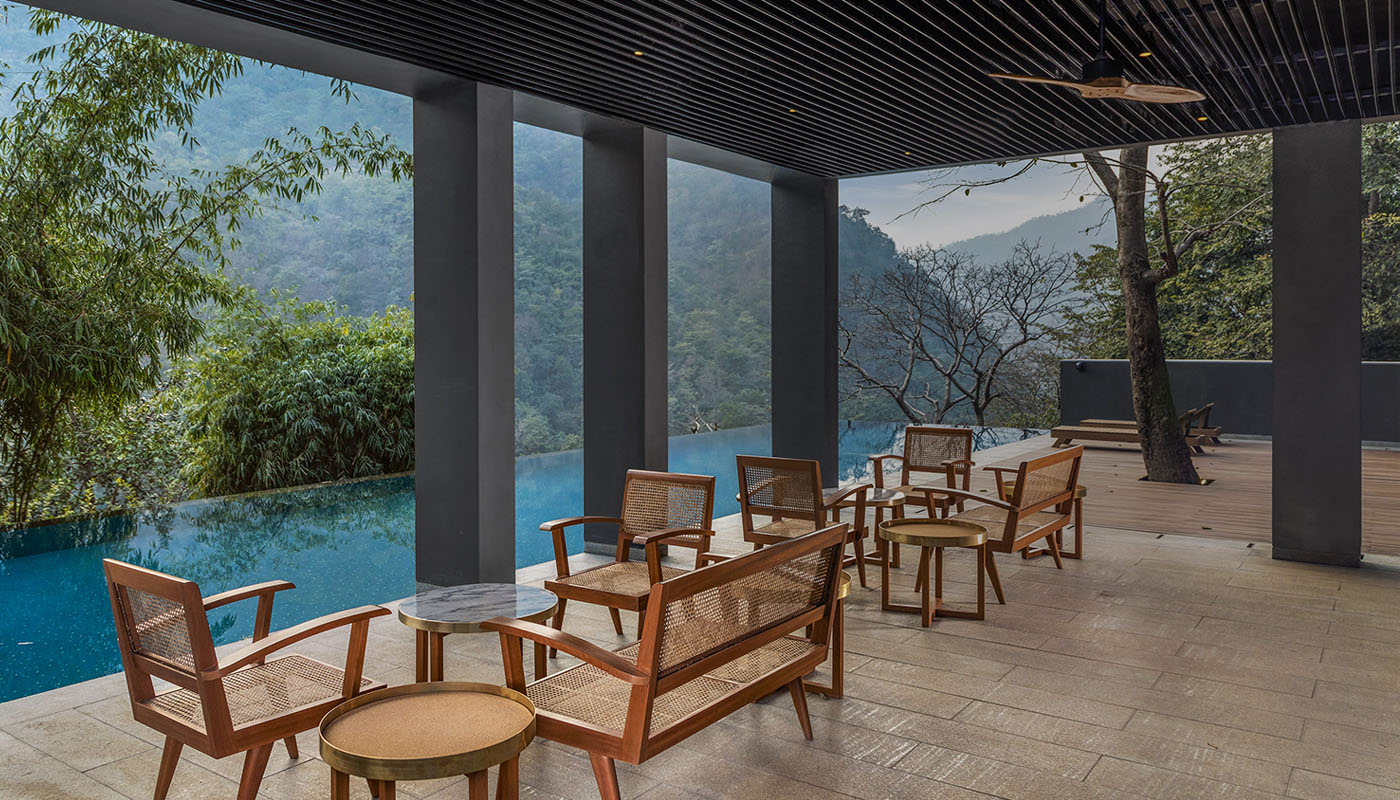 At The Roseate Ganges, unique dining experiences are specially curated for guests. Seamlessly offered in addition to unmatched personalised service, these ensure an unforgettable stay. Meals are crafted in consultation with each guest in order to address their personal preferences for an exceptional culinary experience. Experience a tranquil sunset in the valley by unwinding at the infinity poolside. The retreat is also a very charming destination for exclusive, intimate weddings.
---
To explore each of our dining concepts, please click on the respective logo.