private

DINING
Where every occasion is a special occasion. Sometimes, you want your dining experience to be a little above the norm.
Here at The Roseate House London, we offer a unique Private Dining service for those times when you are looking to dine in the luxury of your own private dining room. Whether you are looking to host a business event, drinks reception or even simply looking to give your loved ones a unique bespoke treat, our Private Dining service is the ideal solution to meet your needs.
This gorgeous private dining room overlooking the leafy Westbourne terrace is perfect for a celebration or party on one long table for 24 guests or up to 40 guests on traditional round tables. The open fireplace is one of the features, together with high ceilings, beautiful chandeliers and walls adorned with original period features makes this a beautiful private dining venue. And if it's a late one, guests can retire to one of our 48 luxury guestrooms and suites. Click below to explore our meeting and events rooms.
---
To make a Reservation, contact us on
0207 479 6600 +44 7888 99 3400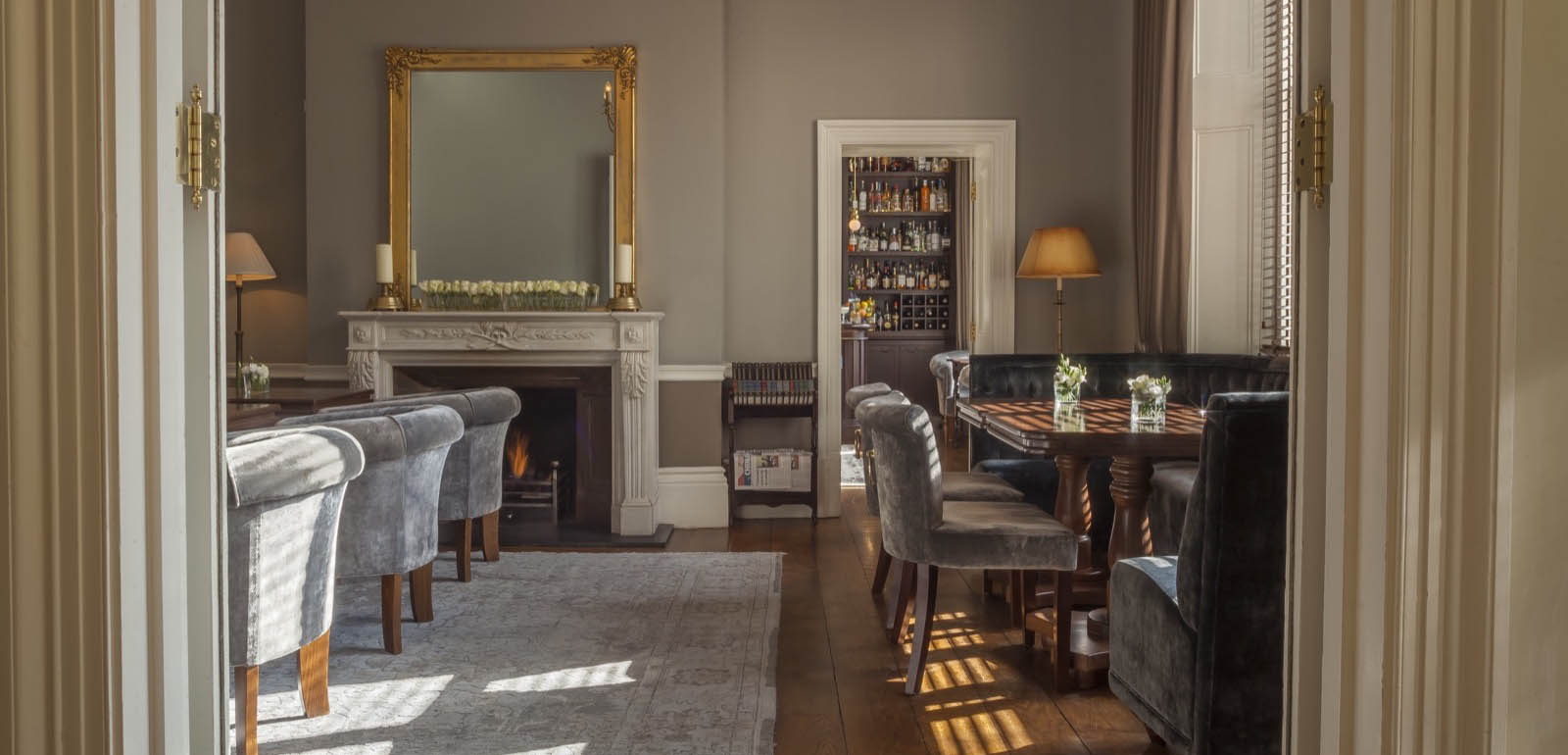 SECRET GARDEN
When the weather is good, there is nothing quite like an event al fresco. Roseate House has a chic garden terrace perfect for cocktail parties, private dining or drinks reception up to 40 guests in the summer months. In the autumn and winter months, the vibrant colours of the courtyard bring the garden to life, adding a new dimension to the outdoor space. Click below to explore our meeting and events rooms.
---
To make a Reservation, contact us on
0207 479 6600 +44 7888 99 3400
or
click below to book online