The Roseate New Delhi, distinguished to be one of the best five star hotels in Delhi proffers 65 elegantly furnished and commodious rooms and suites of which 11 rooms host an additional 40 sqm private deck by the lakeside. Each room is an embodiment of luxury with contemporary furnishing, rhythmic colours and leading edge technology.
The rooms offer luxurious bathrooms with chic fittings and a separate shower area that actualises fashion and function. The Roseate New Delhi is an oasis of calm and tranquillity.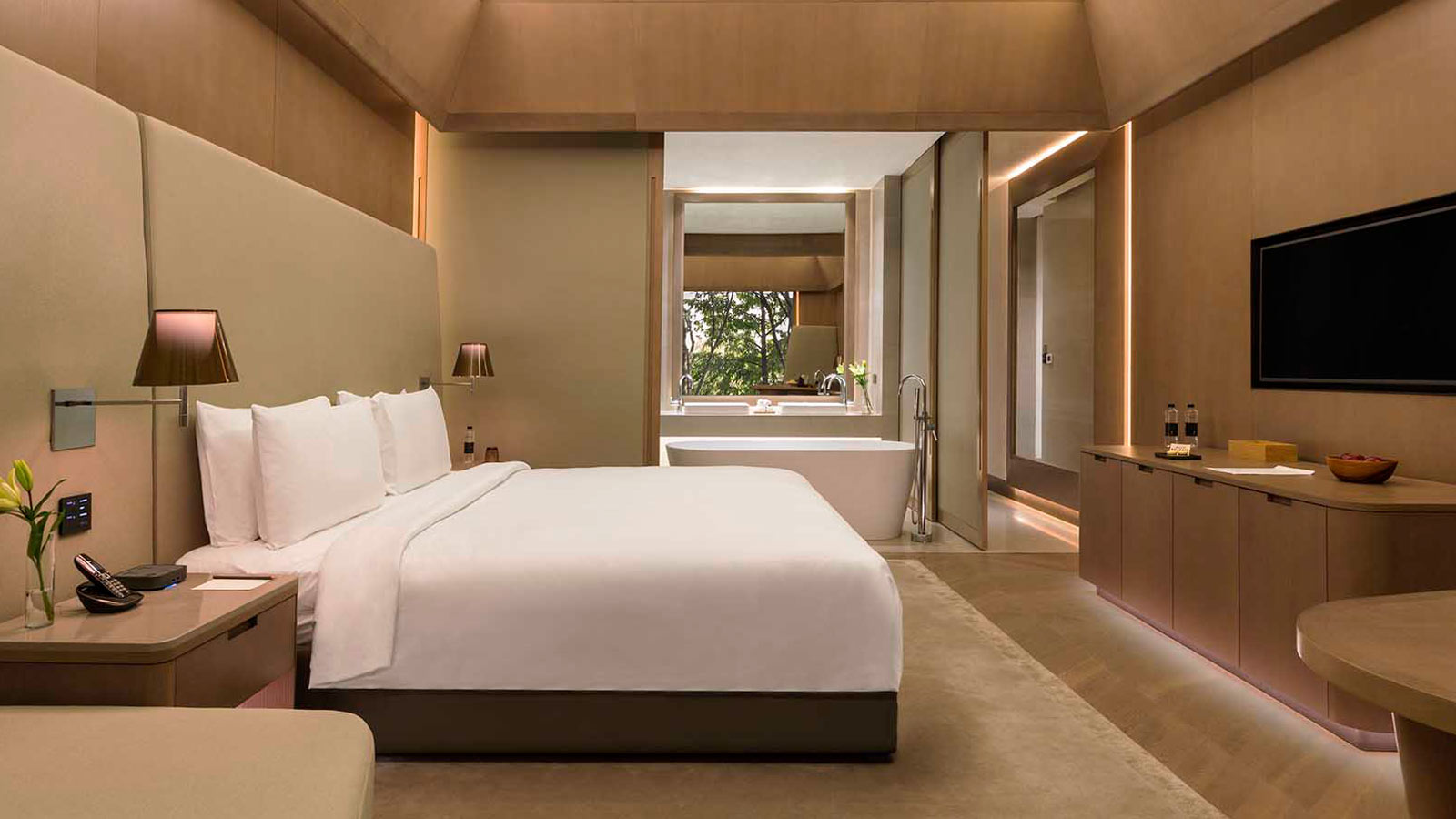 More than 2000 matured trees, 3 acres of water bodies, a verdant landscape and the alluring sounds of songbirds ensure an unforgettable stay. The resort also offers a selection of lifestyle experiences including culinary sessions with the Chef. Guests can enjoy a botanical journey around the resort, wake up to a reinvigorating session of yoga with our trained fitness experts or visit the temple at the estate to participate in the evening ceremony.
At The Roseate New Delhi one can truly experience an unmistakable sense of mental, spiritual and physical wellbeing. Outdoor excursions, curated by the resort's Lifestyle team include a visit to the ramparts of old Delhi to experience the capital's heritage, a game of Golf or ice skating at the hospitality vertical's own ice skating arena, ISKATE by Roseate.
A road trip in a luxury car, complete with picnic baskets to one of the seven wonders of the world Taj Mahal, Agra can also be booked on request.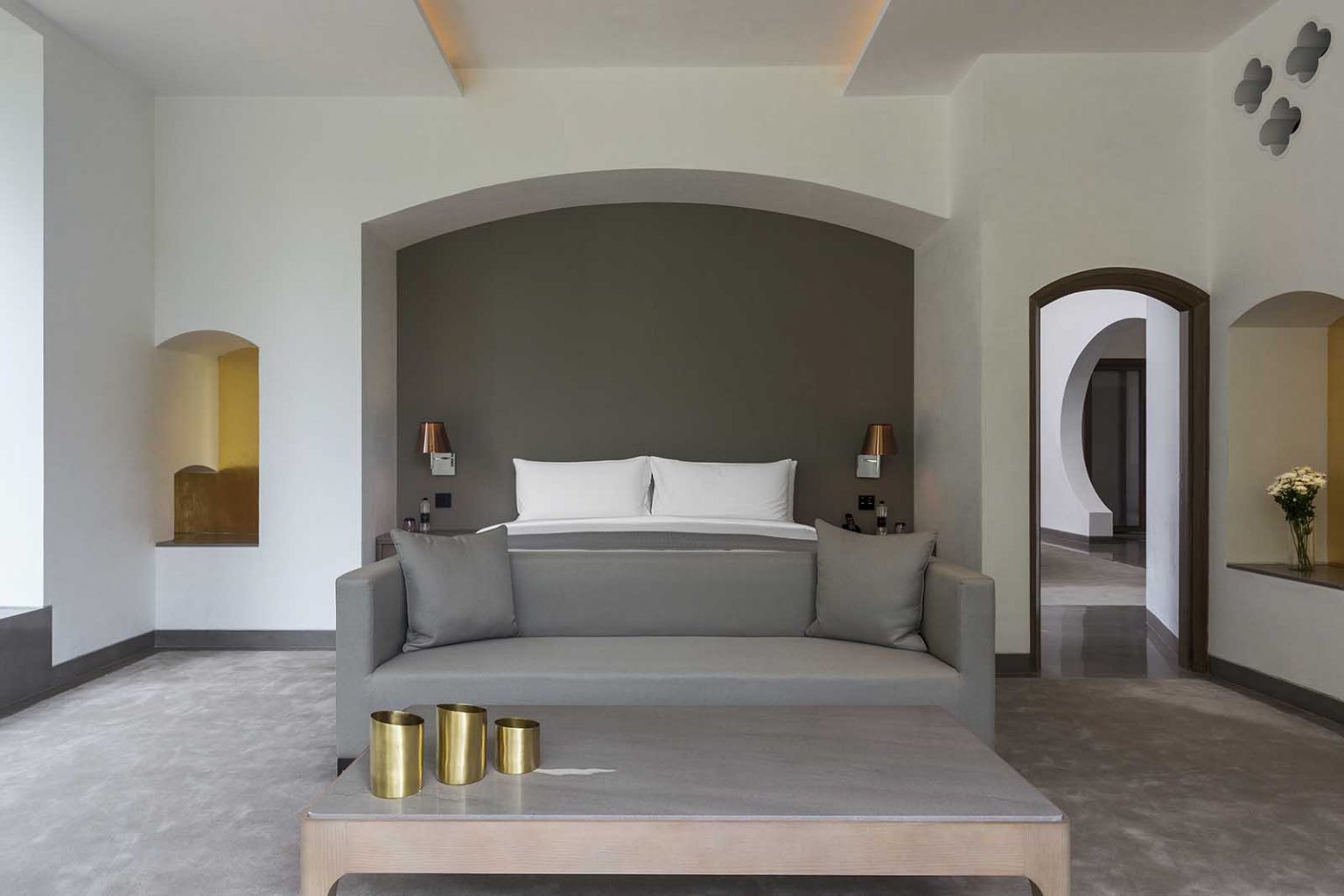 The Roseate
Lake View Rooms
The Roseate Lake View Rooms spread across 60 square meters with an additional 40 square meter private deck which allows access to a pristine lake enveloped by verdant greens. High dome shaped ceilings, marble flooring and an in-room sunken bathtub complete the experience.
The Roseate
GARDEN View ROOMS
The Roseate Garden View Rooms spread across 60 square meters and offer a serene view of lush, landscaped gardens. Experience living in an oasis with dome shaped high ceilings, extravagant marble flooring and a stylish bathtub, which is an exclusive feature of the bedroom.
The Roseate Garden View Rooms have a luxurious bathroom which offers exclusive 'his' and 'her' chiselled marble vanity and a rain shower cubicle with steam facility. The room is equipped with a versatile work station.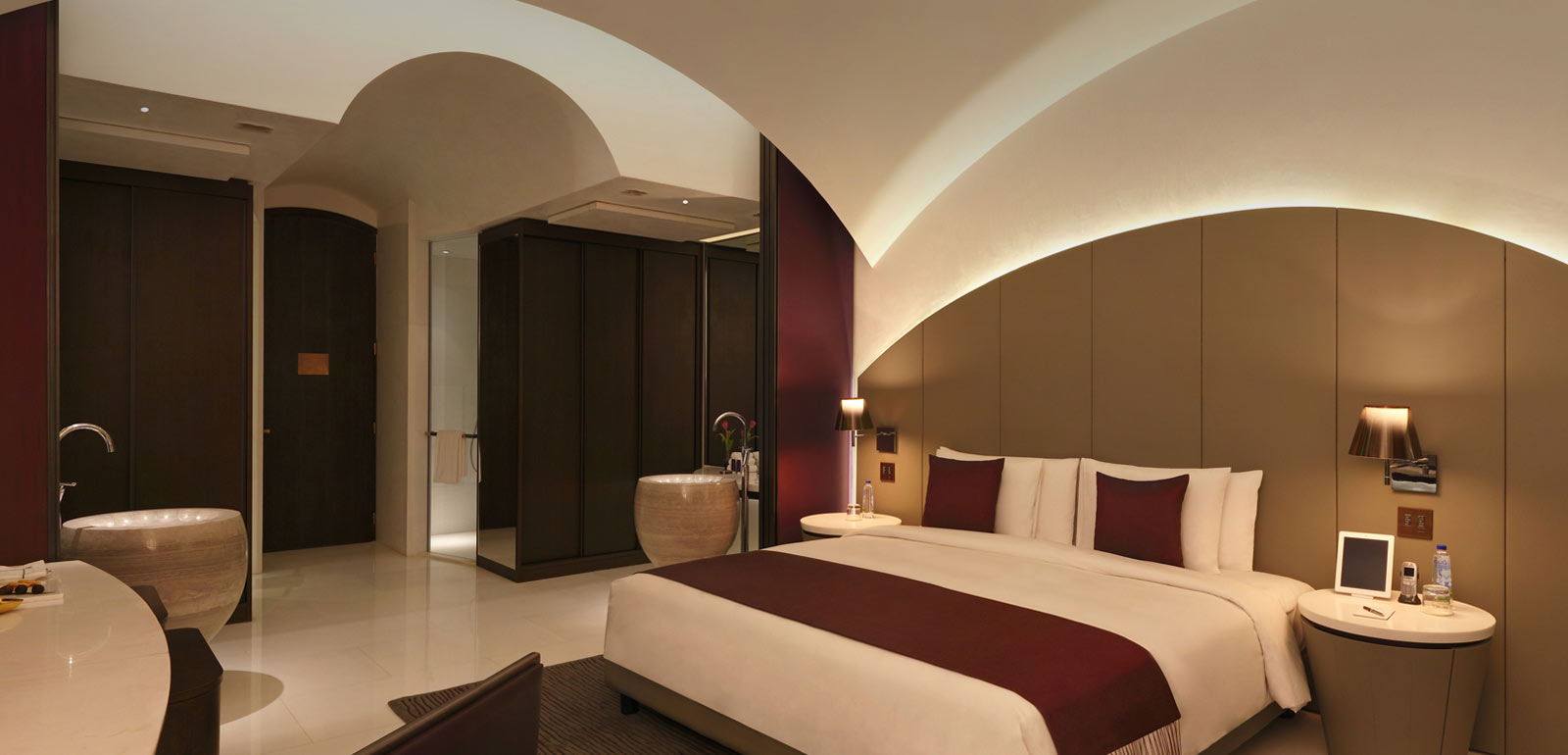 PREMIUM GARDEN
VIEW ROOMS
Premium rooms of this luxury accommodation in New Delhi are spread across 60 square meters and overlook either the lush landscaped gardens or the property's glimmering water bodies. Guests may like to choose between garden or lake facing rooms.
Elegant interiors which include parquet flooring, a marble bathroom with separate bathtub and shower cubicles including a rain shower, a spacious closet and a large work station offer bespoke luxury and comfort.