LUXURY

STAY
The Roseate New Delhi, an unparalleled luxury hotel in New Delhi.
The Roseate New Delhi, an unparalleled luxury hotel in Delhi, consists of 65 elegantly furnished and commodious rooms and suites of which 11 pool view rooms host an additional 40 sqm of private pool deck. Each room in this luxury hotel near the Delhi airport is an embodiment of luxury with contemporary furnishings, calming pastel interiors and design. The bathrooms are luxurious and well appointed.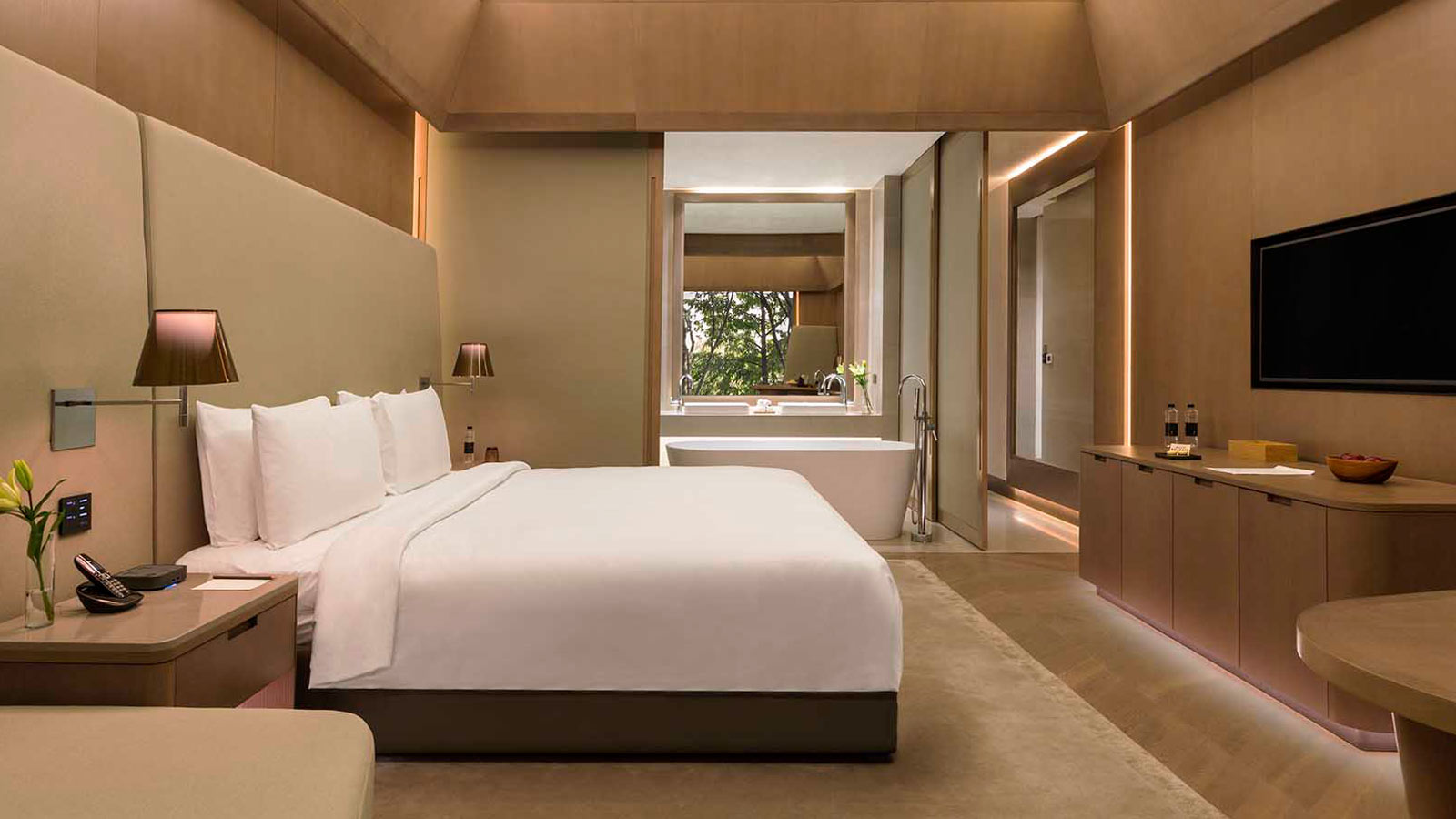 Being one of the best five star hotels in Delhi, we curate alluring experiences for our guests, ensuring a memorable stay. If you are interested in exploring outdoor activities, our highly trained Lifestyle team would be delighted to assist and craft unique itineraries for you. These include exclusive culinary sessions, visit to old Delhi, a game of Golf or even a road trip to the Taj Mahal, Agra and more. For fitness enthusiasts, a rejuvenating aquatic yoga session with our trained experts can also be arranged. One of the known five star hotels near Delhi Airport, The Roseate conserves its eternal tranquil environment for its guests.
The Roseate
Lake View Rooms
The Roseate Lake View Rooms spread across 60 square meters with an additional 40 square meter private deck which allows access to a pristine pool enveloped by verdant greens. High dome shaped ceilings, marble flooring and an in-room sunken bathtub complete the experience.
The Roseate
GARDEN View ROOMS
The Roseate Garden View Rooms spread across 60 square meters and offer a serene view of lush, landscaped gardens. Experience living in an oasis with dome shaped high ceilings, extravagant marble flooring and a stylish bathtub, which is an exclusive feature of the bedroom. The Roseate Garden View Rooms have a luxurious bathroom which offers exclusive 'his' and 'her' chiselled marble vanity and a rain shower cubicle with steam facility. The room is equipped with a versatile work station.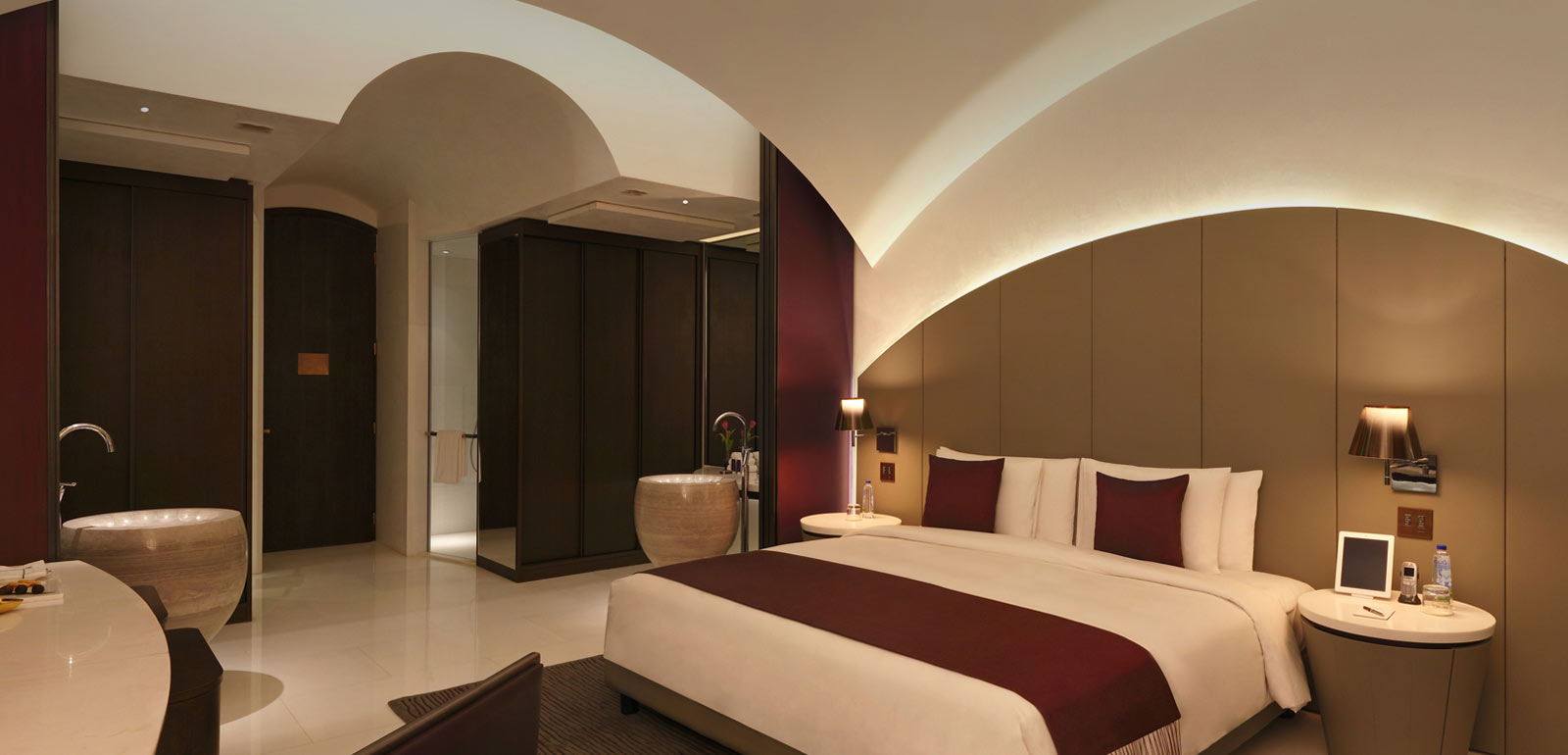 PREMIUM GARDEN
VIEW ROOMS
Premium rooms of this luxury accommodation in New Delhi are spread across 60 square meters and overlook either the lush landscaped gardens or the property's glimmering water bodies. Guests may like to choose between garden or lake facing rooms. Elegant interiors which include parquet flooring, a marble bathroom with separate bathtub and shower cubicles including a rain shower, a spacious closet and a large work station offer bespoke luxury and comfort.