about

hotel
The Roseate, New Delhi is a an urban oasis that narrates the visual language of nature seamlessly weaved with splendid architecture, and reminisces of the rich heritage of Delhi with eight acres of luscious greens and tranquil water-bodies crisscrossing the length of this luxury resort in Delhi.
A quintessential escape from the bustling city life, The Roseate embodies a new spectrum of hospitality, yet only a few minutes' drive from the airport, corporate hubs, embassies, shopping malls and markets in Delhi and Gurgaon, incumbent of the best resorts in Delhi. This luxury resort in New Delhi houses elegantly furnished and commodious rooms & suites, an exquisite spectrum of food and beverage selections across its dining concepts. The resort's well-appointed rooms, banquet spaces and picturesque outdoor settings offer a variety of options for meetings, conferences and events. The unique architecture and green landscape make the resort a perfect location for weddings and memorable private events.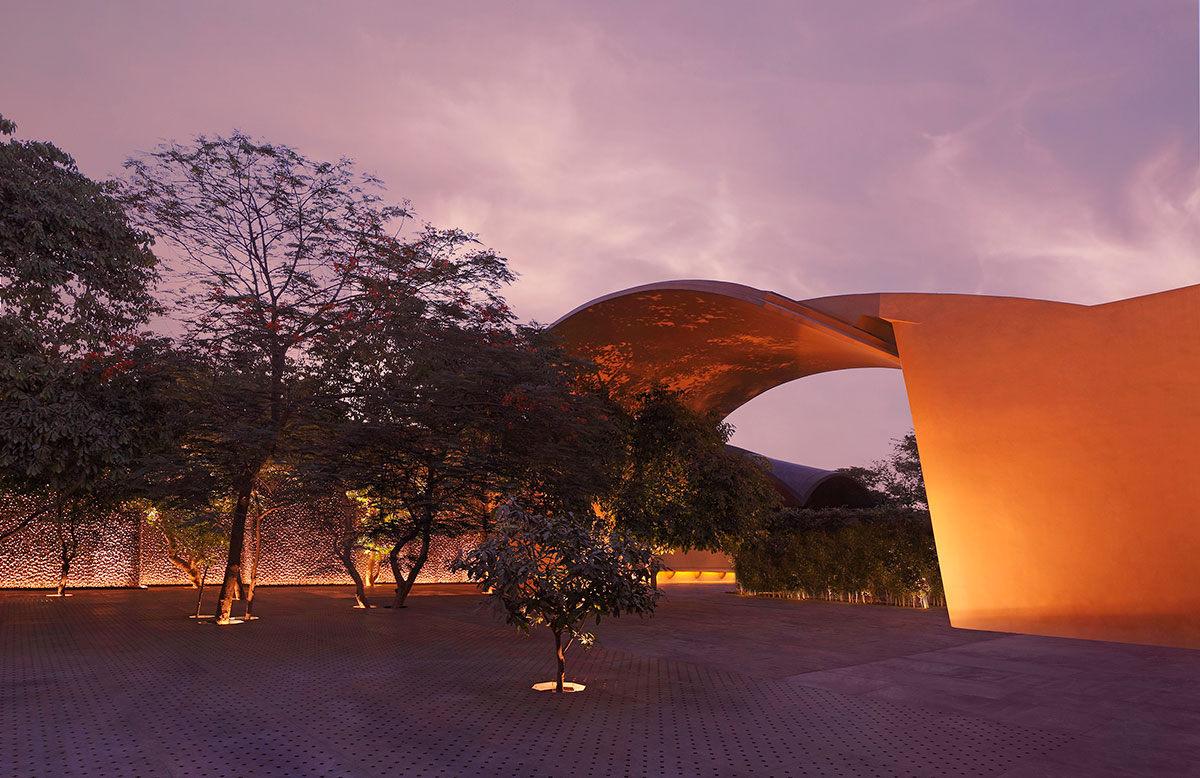 One of the top hotels in Delhi, The Roseate is the epitome of luxury and hospitality that offers an indefectible escape from tedious city life. As a peerless 5-star hotel in Delhi and the best Delhi hotel, it is easily accessible from the international airport, shopping malls, embassies and offices of Delhi and Gurgaon. The Roseate resort conserves its eternal tranquil environment for its guests.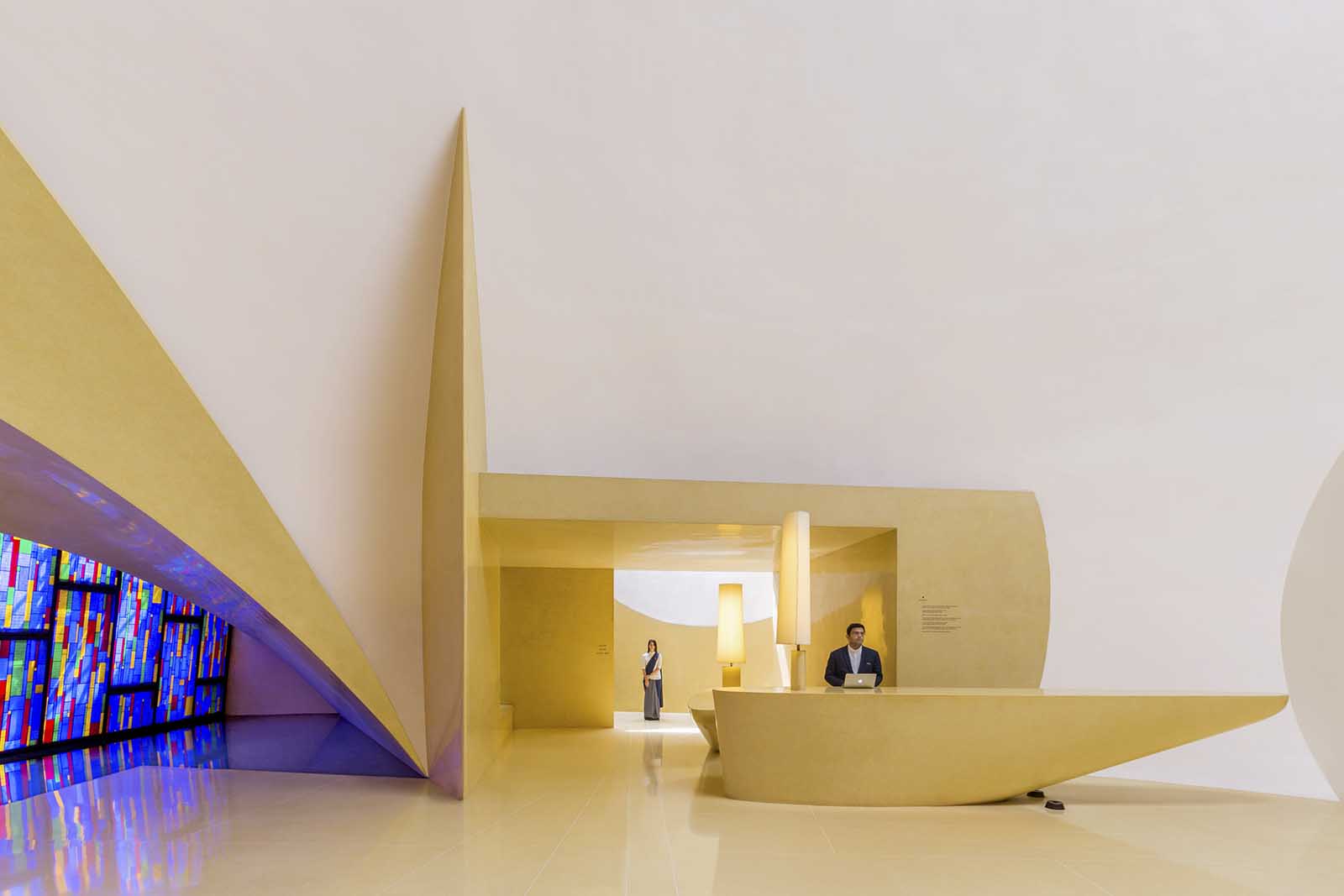 Inspired by the five elements of Hindu philosophy – air, water, fire, earth and sky, internationally acclaimed architect Khun Lek Bunnag conceived The Roseate New Delhi, the best hotel near Delhi airport. The Roseate New Delhi's regally columned verandahs that are a mnemonic of the royal lineage of Delhi and the ornate greens enveloping more than 2000 matured trees and 3 acres of water bodies are not the only reason for it to be considered an architectural beauty. The resort possesses intricate bronze meshwork in the guest areas, over 20 ft. doors, high dome ceilings and Isfahan pillars fused with a five-century-old Moghul architecture personifying the monumental ambience which illustrates aristocracy.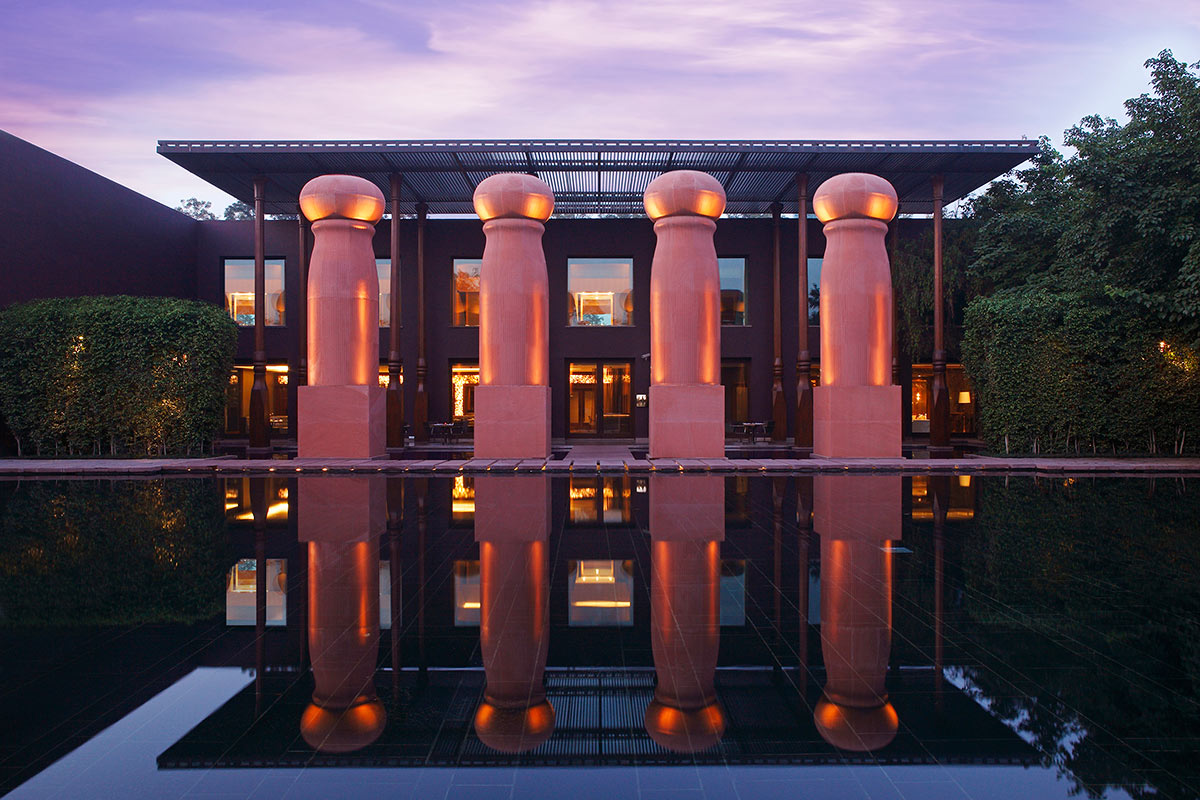 The water element within this luxury accommodation in New Delhi is symbolized with a 102 mt long waterway which journeys along the length of the resort stimulating a therapeutic detox to the industrious city life. To perpetuate this feeling of tranquility, 650,000 leaves of the ficus have taken up the wall not only as a design element but to act as insulators to the city sound.