Aheli

spa
Meaning 'pure' in Sanskrit, and 'a feeling of purity, grace and elegance' in Hebrew, Aheli Spa offers a bespoke menu of treatments designed to nourish, heal, detox and rejuvenate.
The signature services include body rituals, scrubs, wraps, facial, skin, hair and salon services. Our treatments are a blend of various wellness philosophies like Ayurveda, Yoga, Indonesian, Thai & European.
Aheli Spa known as one of the best luxury spas in New Delhi has well-appointed spaces including three single suites, one couple suite, a traditional hamam, open verandah, open Thai massage areas, a glass box gym, yoga pavilion, a steam room & sauna.
---
Spa : 09:00 hours to 20:00 hours | Salon : 11:00 hours to 20:00 hours
Pool : 07:00 hours to 19:00 hours | Gym : 09:00 hours to 20:00 hours
---
Note:
Due to annual maintenance work, the swimming will be closed from 20th August 2021 to 11th September 2021. We regret the inconvenience caused.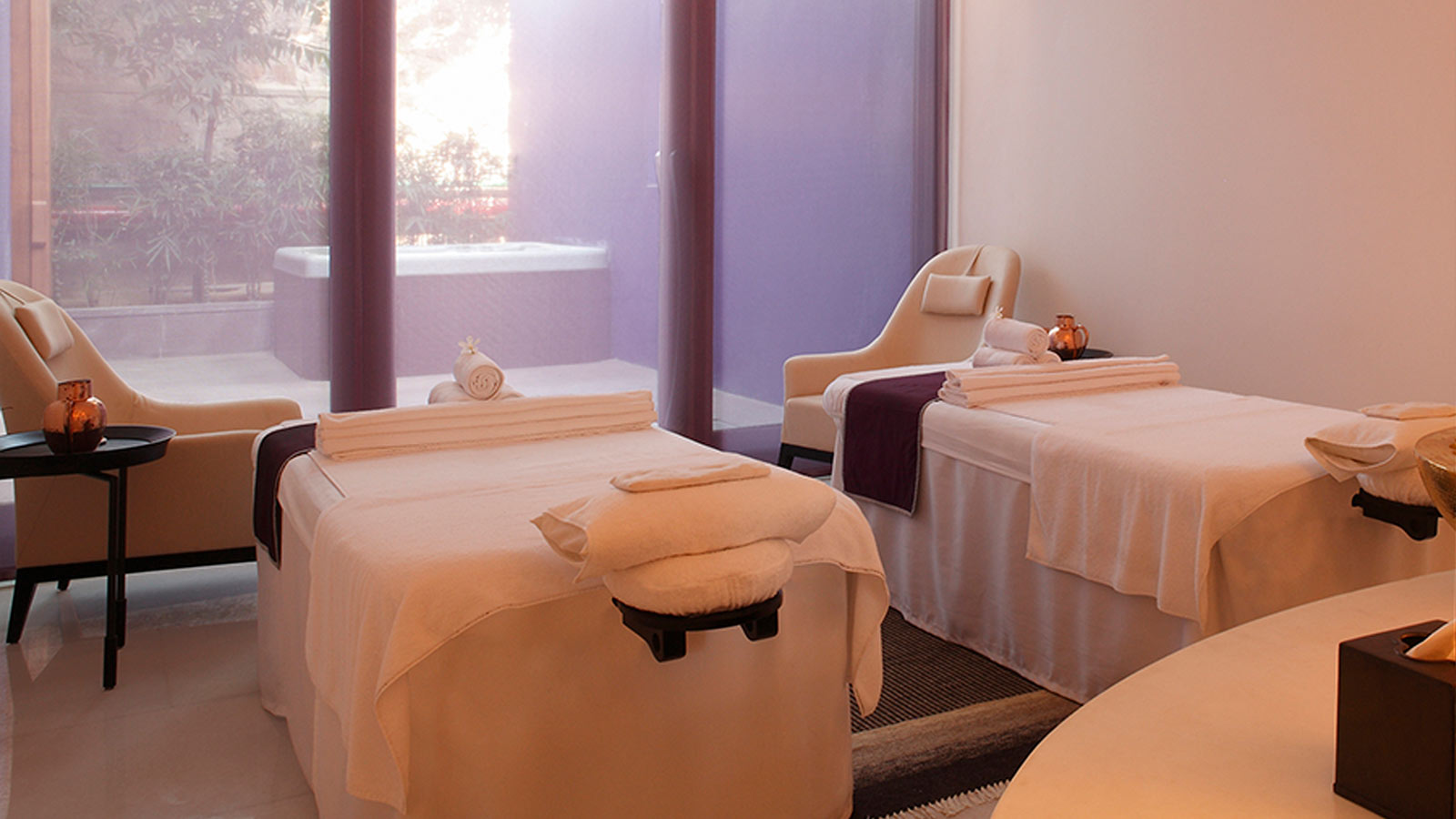 Next time you visit The Roseate, you'll be pleasantly welcomed with our own brand of bottled water. Hygienically packed in chic glassware, the alkaline water is from our in house bottling plant with 8.2 ph value carefully blended with trace minerals.
Supporting a greener environment this water will also be used to serve all our employees.
We care for your safety and a sustainable plastic free future.