aheli

spa
The Sanskrit derivation of "Aheli" is "pure", while in Hebrew, it embodies the feeling of purity, grace and elegance.
Aheli spa at Roseate House offers an atmosphere of calm, serenity and peace. At one of the best spa hotels in Aerocity Delhi, experience eternal bliss as you enter the doors of Aheli Spa, located on the top most floor of the hotel. Divided into a relaxing lounge with a soothing pebbled water body in the centre, Aheli has four spacious therapy rooms that include a couple therapy room and a beauty salon. Each therapy room has its own bathroom with rain shower and steam options, while the couple therapy room also houses a swanky Jacuzzi. The ladies and men's wet area have steam and sauna option in addition to rain shower in each bathroom and neat digital lockers.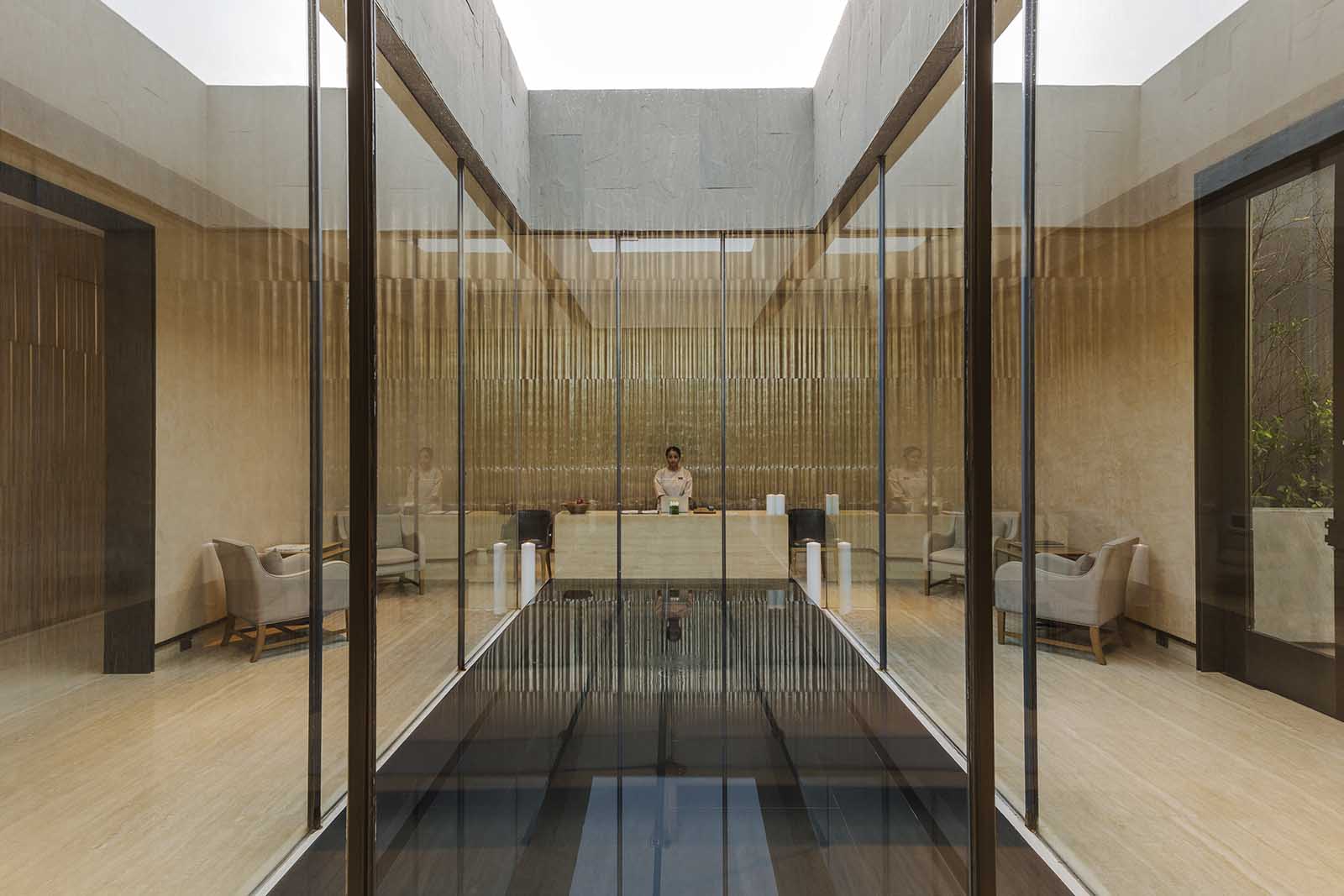 With an emphasis on pampering and wellness, the therapies are inspired from the best health and beauty practices sourced from age-old treatments blended with modern techniques to pamper and revitalise guests.
Revive, relive and rejuvenate with sought after treatments namely Aheli Signature, Essential Ritual, Intense Strokes, Yoga Therapy, Podikizhi, Ubtan, Kayalepam and Touch of Heaven to name a few.
Enjoy a refreshing splash at our rooftop temperature controlled infinity pool.
---
Spa timings: 7:00 AM to 12:00 AM
Pool timings: 7:00 AM to 8:00 PM
Aheli Spa Menu

Next time you visit Roseate House, you'll be pleasantly welcomed with our own brand of bottled water. Hygienically packed in chic glassware, the alkaline water is from our in house bottling plant with 8.2 ph value carefully blended with trace minerals.
Supporting a greener environment this water will also be used to serve all our employees.
We care for your safety and a sustainable plastic free future.